Our History
The House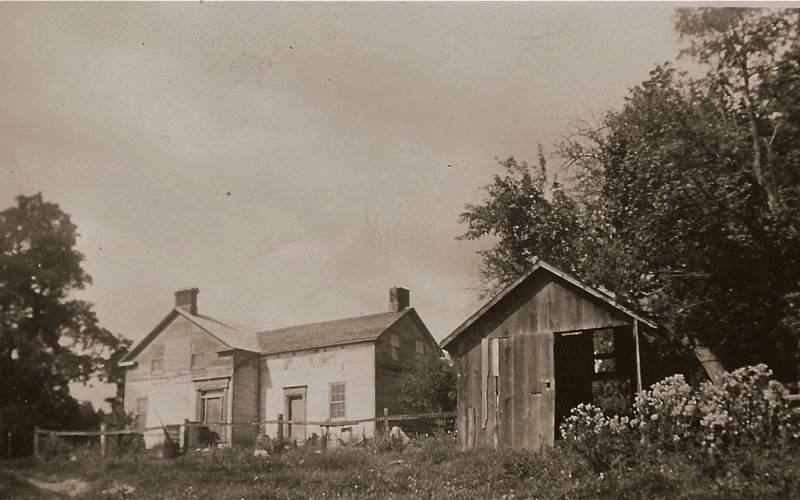 Originally built in 1845 by Thomas Hall, a builder and carpenter who had worked on Toronto's Parliament buildings; the house is one of King Township's earliest frame houses.  (It is featured on the cover of "Rural Roots – Pre-Confederation Buildings of the York Region of Ontario"). The house was purchased and lovingly restored by Elizabeth (nee Council) and the Honourable Walter Gordon in 1946.  It has since remained in the Gordon family and is now managed by Walter and Elizabeth's Grand-daughter, Briony and her husband Clive.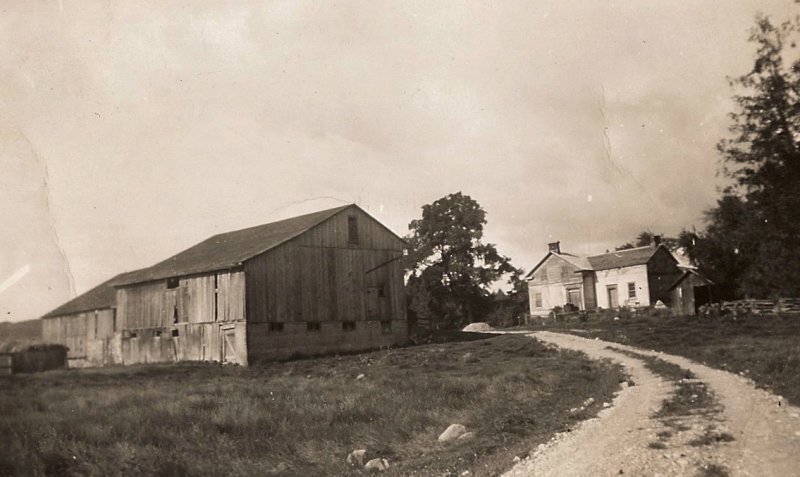 During the original restoration, the stone foundations of the original barn were creatively incorporated into a walled garden and the former silo and its' cone shaped roof were converted to a garden shed and later a gazebo.  To this day, the walled garden and gazebo are beautifully maintained and are enchanting additions to the house and its surroundings.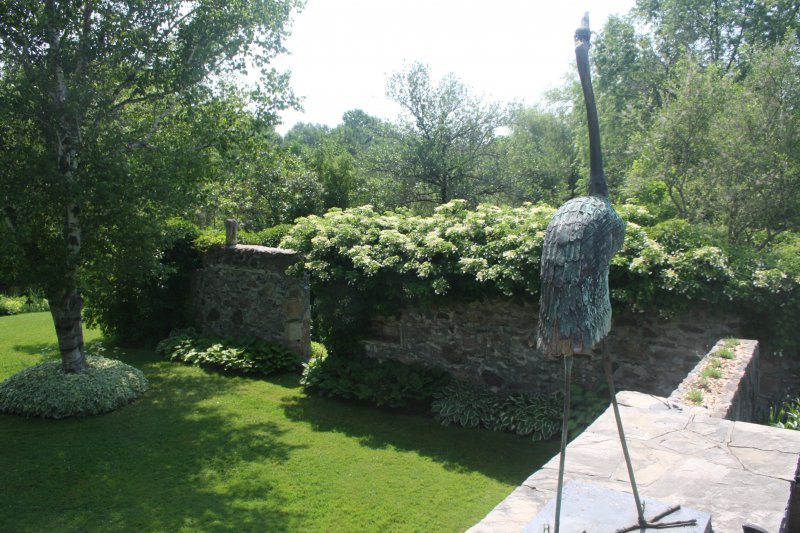 The Land
When the Gordon's purchased the land in the 1940′s it had been farmed for almost 100 years and cows were still grazing in the fields surrounding the house.  Natural woodlands and wetlands were scattered throughout the property, but much of the land had been used for pasture or to grow crops and erosion was a problem in some areas.  Early conservationists, the Gordon family purchased and planted approximately 150,000 trees during the late 1940′s and early 1950′s.   An additional 100,000 trees were planted in the mid-1950s.  Today, a managed forest plan is in place to ensure the long-term health of the plantations and mature natural forests on the property.  Walter and Elizabeth's daughter Jane Glassco shared her parents conservationist ideals and felt passionately that preserving the land in its natural state and preventing its development was of critical importance.  She successfully implemented landmark conservation easements on the entire property to prevent its development at any time in the future and to ensure that it would be managed and maintained following "organic" practices.  (There are no chemicals used anywhere on the property at all).  Jane was also responsible for returning a 100 acre portion of the property to its roots as a farm and started Seldom Seen Farm.  To this day, we operate a small certified organic cash crop farm where we grow spelt, barley, buckwheat, and hay.